LED-BACKLIT LCD DISPLAY
Monitor and adjust on the go all the important ride metrics, including speed, pedal assist level, battery capacity, distance traveled, and more. The smart display of the folding mountain ebike brings precise data control to your entire ride.
750W BRUSHLESS MOTOR
The LO26-II 48v 750w electric bike is equipped with a high-speed motor, a brushless power system, 70Nm torque, and other powerful features. Power your life with its max speed of up to 25~35km/h. Enjoy a smooth riding experience even at 20 degrees uphill.
The SAMEBIKE LO26-II folding mountain e-bike is perfect for life on the go. Get anywhere you want to go in style and speed, whether your destination is work, the gym, or a nice cup of coffee with friends.
LONG-RANGE BATTERY
The SAMEBIKE LO26-II features a 18650 high-performance car battery cell to guarantee you a 40% longer riding range. With its 48v 12.4Ah stable output, you can enjoy a longer trip as the folding mountain e-bike takes you up to 30~60 miles on a single charge.
Speed is only one of its shining points, as it is just as durable. The SAMEBIKE LO26-II's battery can cover more than 1000 charging cycles, with its battery still not below 90% after 8 months and not below 80% after 18 months.
The 500w folding mountain e-bike is designed to offer you the highest levels of security, as it comes with an over-charge and power-off protection. It is also globally insured by CPIC.
SHOCK ABSORBING SYSTEM
With a folding mountain e-bike, nothing can mess up your ride! Its four-bar system with a full suspension fork will absorb all shocks from even the harshest terrain. You will experience a level of ride comfort you never thought possible out there on the trail!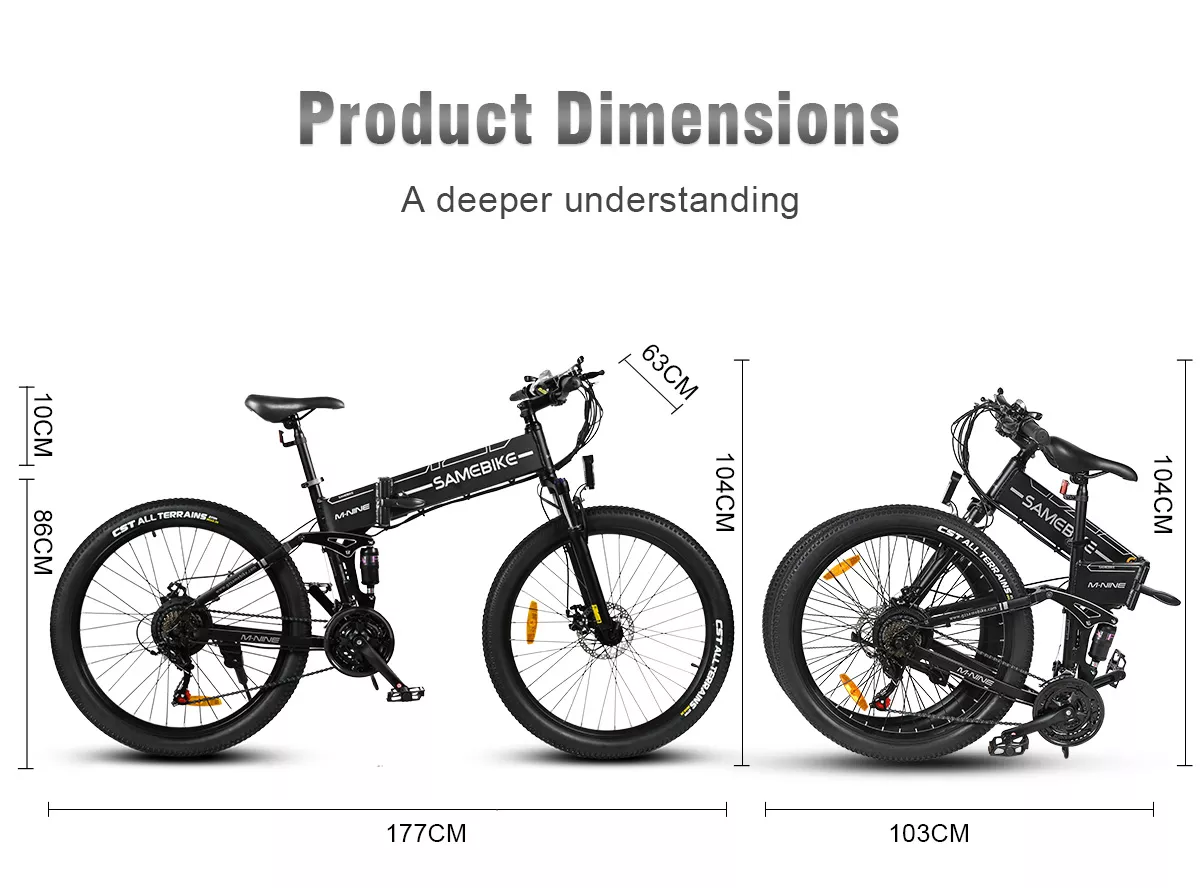 Specifications