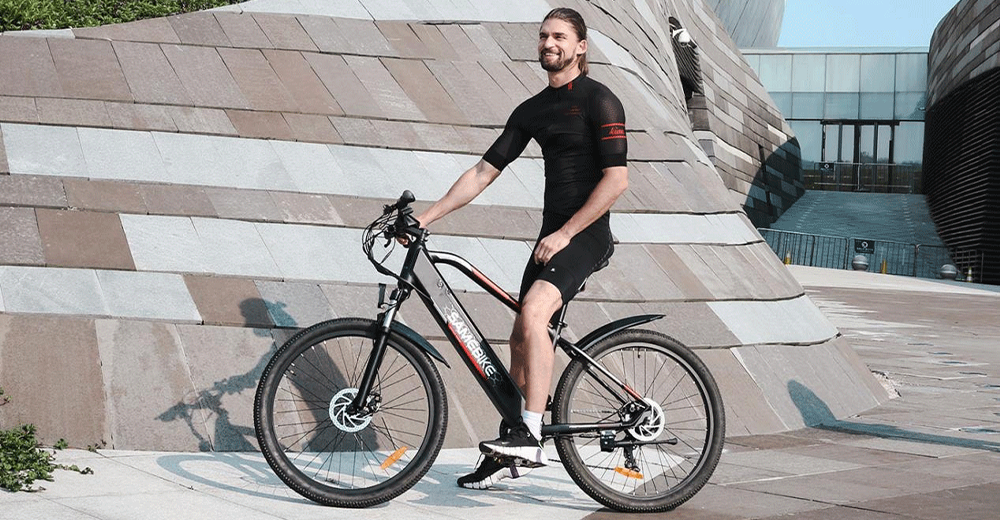 Samebike MY275: Unleashing the Power of Electric Bikes
Welcome to our comprehensive blog post about Samebike MY275 electric bikes. In this article, we will explore the amazing features, benefits, and riding experience that these cutting-edge electric bikes offer. Whether you are a passionate cyclist or someone looking for an eco-friendly and efficient mode of transportation, the Samebike MY275 is the perfect choice. Let's dive into the world of Samebike MY275 and discover why it's taking the market by storm.
Samebike MY275: Exploring the Features
Powerful Motor for Enhanced Performance
One of the key features that sets the Samebike MY275 apart from other electric bikes is its powerful motor. Equipped with a high-performance electric motor, this bike delivers exceptional speed and acceleration. Whether you're conquering steep hills or navigating through busy streets, the Samebike MY275 ensures a smooth and efficient ride every time.
Long-Lasting Battery Life for Extended Rides
With the Samebike MY275, you can say goodbye to range anxiety. This electric bike is equipped with a high-capacity battery that provides an impressive range on a single charge. Whether you're commuting to work, running errands, or embarking on a weekend adventure, the Samebike MY275 will keep you going with its long-lasting battery life.
Sleek and Ergonomic Design for Optimal Comfort
The design of the Samebike MY275 is both sleek and ergonomic, ensuring a comfortable riding experience. The frame is crafted from lightweight and durable materials, making it easy to maneuver and transport. Additionally, the bike features an adjustable seat and handlebars, allowing you to find the perfect riding position for maximum comfort.
Advanced Suspension System for Smooth Riding
To ensure a smooth and enjoyable ride, the Samebike MY275 is equipped with an advanced suspension system. This system effectively absorbs shocks and vibrations, providing excellent stability and control. Whether you're riding on uneven terrain or encountering bumps along the way, the suspension system of the Samebike MY275 will keep you comfortable and in control.
Intelligent LED Display for Easy Monitoring
The Samebike MY275 features an intelligent LED display that provides all the necessary information at a glance. From battery level to current speed and distance traveled, the display keeps you informed throughout your ride. With its user-friendly interface and intuitive controls, monitoring your electric bike has never been easier.
FAQs about Samebike MY275
Q: How fast can the Samebike MY275 go?

A: The Samebike MY275 can reach a top speed of up to 20 miles per hour, allowing you to travel quickly and efficiently.

Q: How far can I ride on a single charge?

A: The Samebike MY275 offers a range of up to 50 miles on a single charge, depending on various factors such as terrain and rider weight.

Q: Can I pedal the Samebike MY275 like a traditional bike?

A: Yes, the Samebike MY275 features pedal-assist technology, which allows you to pedal alongside the electric motor for an extra boost of speed and efficiency.

Q: How long does it take to fully charge the battery?

A: The battery of the Samebike MY275 takes approximately 4-6 hours to fully charge from empty to full.

Q: Is the Samebike MY275 suitable for off-road adventures?

A: While the Samebike MY275 is primarily